Article by Graham Thomas citing Brian Edelman, FCI CEO.
Link to the article: RIABiz.
Joel Bruckenstein keeps rolling with the unending demand for RIA software events that he leads where a 'platform mafia' is beginning to dominate
October 31, 2018 — 2:27 PM EDT by Graham Thomas
Brooke's Note: Nowhere is business more competitive than with RIA software. The thing that requires the most brains to create is the quickest to become commoditized and obsolete. Nothing is less devoid of English majors than a tech conference. The result is a high concentration of people with low communication skills trying to parse between things that are largely alike and impossible to describe. That doesn't mean great things aren't happening in advisor technology, or that Graham Thomas wasn't able to parse away in Las Vegas and show the latest vibe and nuance of the software and the business that propels it. Still, Thomas writes this piece as the RIABiz Midwest advertising chief and all the conflicts that come with it. Take this as a "column" not an article.
In a town where bad behavior is the whole point, Joel Bruckenstein produced a conference that is making technology providers behave productively.
This T3 Conference in Las Vegas capped off  what he calls the year of "delivery" in an RIABiz interview. That's to say a bunch of vaporware of AI–voice-recognition, gamification and blockchain mumbo-jumbo–began to become actual components of an advice future.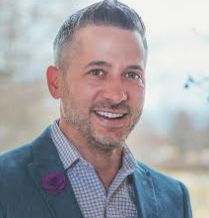 Still, it was familiar names at The Cosmopolitan — ones with wide reach and deep RIA understanding — leading that future.
Bruckenstein gave MoneyGuidePro his "game-changer" tag. Kevin Hughes, its newly minted chief growth officer (CGO?), announced a long-hinted suite of mobile apps called "blocks." They allow clients to move content around and break up what can be a long and mundane process.
A couple examples: Protected Income Block, illustrates both the monthly income gap and the life time perspective to show how much should be put into an annuity to cover shortfall.
Back to blocks
Playzone was another interesting "block." It allows the client to see where they could be financially in 10 years.  As Hughes stated, "Don't teach, give a block to motivate." Also notable was that each Block can be taken and put on an advisors site for lead gen and marketing. See: At T3 eMoney and MoneyGuidePro redraw the lines of battle and post-API-era blockchain discussion begins
Yet the race to simple and groovy in financial planning — and the "the race to vanilla" — has its own pitfalls, according to Tony Stich, chief operating officer of Advicent.
"First, the market has major incumbents that have well-defended their share of the market, evident by the struggle of recent newcomers.  We worry about how that will affect the businesses of advisors who chose these partners; its going to impact the business negatively.
"Second, many newcomers don't quite comprehend the complex nature of planning and may exit after understanding the maintenance and upkeep of highly-specialized software–another risk for firms that might choose a lower-cost, new entrant. We should celebrate the 'democratization of advice,' but let's not cheapen the offering."
"Commoditization typically lowers the value at the consumer's expense, something we are calling 'the race to vanilla,'" he adds.
The conference was abuzz with the news that State Farm will convert its insurance salespeople to advisors with MGB blocks as their weapon of choice — producing more vanilla than Breyer's. See: Guess who's moving into the RIA neighborhood? State Farm asks thousands of insurance brokers to get financial planning credentials, sources say
Not that vapor language isn't still racing ahead of digital reality in the RIA world.
Envestnet poked some fun at the industry's overlapping and confusing vernacular in a hilarious video  with "innovate," "integration," "API's connecting with API's to API" and the long, sad history of "confusion profit."
Then there was some unbecoming name-dropping, said first-time attendee, Iraklis Kourtidis, co-founder of Rowboat Advisors, of Menlo Park, Calif.,
"Everybody was mentioning Amazon in some way or other," says the former Wealthfront engineer now creating a new robo-technology.  "I felt like presentations mentioned more successful people and companies than those presenting, in the expectation that some in the audience will make some association. It was a bit too prevalent for me not to think of it as overdone."
Having a moment to ask host Joel Bruckenstein what he thinks of the recent proclamations and hints at "open API" platforms, he typically didn't mince words: "An API for what?  That is always the question!  I wonder if TD hasn't had moments where they feel like they opened Pandora's Box.  I know that after Veo was created, it wasn't long before the vendors were clamoring for more, and that hasn't stopped since."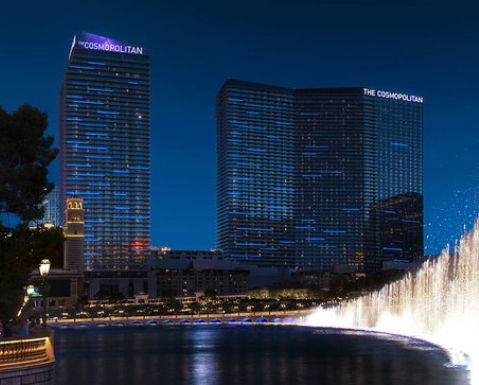 That said, Pandora's Box has spread to custody competitors, most recently Fidelity. See: Fidelity Investments launches its API-forward 'open architecture digital store' as big RIAs demand help fine-tuning client service — with Schwab likely on deck
Platform mafia
Always at the front these days are the platform mafia, like Orion, Envestet and Vestmark, firms that can soak up technology and pump it out through their vast plumbing systems.
After their video introduction, Envestnet opened day two with a presentation around "The Networked Client," showing Yodlee becoming more a main course than a garnish. See: Envestnet quietly deals rivals in on Yodlee play to placate big banks and their latent threat of 'oblivion' in response to 'screen scraping'
It is combining all the data to allow individuals to compare how they stack up against the most commonly asked questions like, "How much can I spend?" "How do I compare to people like me?" and "What can I do to save more for the future?"
Envestnet also pointed to the increased wallet share–AUM/A going up three times and client accounts rising five times–for advisors who utilized Yodlee and the planning tool Logix, versus those on the platform that don't.
The results can be as simple seeing increased logins to demonstrate the value to the advisor, they say.
Much of the benefit Envestnet creates still comes at the proposal and account-opening level, where they continue to evolve. Client details are synched with the CRM, which allows the data to flow across and populate a proposal automatically.
Vestmark President Rob Klapport followed next, promoting his firm's outsourcering capabilities, augmented by the recent acquisition of Adhesion. Vestmark also announced an integration with Oranj. Oranj's founder David Lyon likes Vestmark, in part, because it has funds other providers don't.
Orions Todd Bertucci ' spoke to RIABiz about how another Tamp acquisition, FTJ Fund Choice, fills out their offering.
"The one thing we have missed is an investment advisory chassis that was agnostic to the SMA Managers that were on it, using an outside third party to do the review and due diligence.  We want to leverage the existing sales and marketing teams and go after the underserved markets of the mid-sized IBD's."
Like total buzzkills
The painful and featured topic that killed a few buzzes at the event was cyber security.
RIA's are a prime target for hackers due to their relative independence, and the fact they work with money.  Security is all high cost, high complexity, with no upside and no end in sight. While the nuances of the space are difficult to parse, T3 provided an interesting opportunity to see how companies are collaborating to solve this threat.
FCI, a cyber security company founded in 1995, provides cyber services and tools to make it easy for advisory firms to be cyber safe and compliant. "By inventorying all of the devices and bringing them into good order, we can effectively manage a cyber incident, provide evidence the systems were properly protected and reduce or eliminate the impact of a cyber breach," said FCI CEO Brian Edelman.
FCI announced a strategic partnership with Workplace by OS33, a firm that provides a secure hosting platform and a cyber gateway. When a computer is used to login to a financial firm's private data, it is scanned by OS33 and secured by FCI before access is granted.
Mike Kerins, CEO of Robust Wealth, shared some of their road map for 2019, specifically direct indexing with fractional shares. See:  As Principal takes RobustWealth reins, the looming question is whether it follows the Northwestern-LearnVest script, which had a depressing final scene
"We are looking at custom SRI with sliders that build accounts based on whatever-social-preferences for $10k accounts and up, due to our relationship with Apex."
Asked about expansion in 2019, he said: "Financial Planning is the wrong word, really financial advice that includes insurance, not because we are owned by Principal, but what we are calling 'The 3 p's for 2019: Planning, Preparedness, P&L (executing on plan), and Personalization." The fourth 'P' is Principal.
Kourtidis found a fifth "P" he liked at T3 — the people.
"As a first-time attendee – and software developer starting to learn about the companies in this space – the T3 helped me get the lay of the land, as well as meet people that are outside my usual Silicon Valley circles," he says. "It was quite a full schedule, which I utilized to the max; I was one of three attendees for the last presentation. Overall, I found it very useful."