Adding Your Contact Information to Protectit
To keep you and your computer cybersecure it is important that you update your contact information in our system.
This will:
Allow our systems to proactively contact you in cases where we see cyber security activity
Make it easy you to contact our team for cyber support
Create a link between you and your computer for compliance reporting
1. Locating The Protectit Icon
The Protectit Icon can be found in your taskbar at the bottom of the screen on Windows and at the top of the screen on Macs. With this icon you will be able to open a Support Request.
Expand taskbar and right click the Protectit Icon.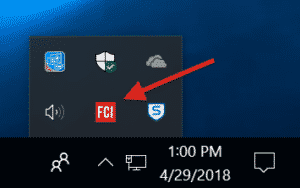 Click the Protectit Icon.

2. Getting to the Protectit Support Site
On Windows and on Macs, click on Create Support Request or Submit Support Request to get to the Protectit support site and enter your contact information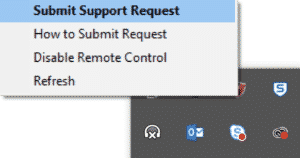 3. Updating Your Contact Information
3.1 To enter or update your contact information, click on the User Icon on the top right.

3.2 Enter or update your contact information, then click Update