Cybersecurity Policy Enforcement System
For Enterprises with Independent Sales Offices
Integrates with enterprise applications

Protects private data and provides evidence of compliance of technical control requirements (FINRA, SEC, NAIC, NYDFS, etc.)

Seamlessly delivers and remediates cyber compliance, tools and settings to endpoints 
Identify, Protect, then Connect
How We Evidence Compliance of Technical Controls Before Allowing Access to Private Data
User logins
End-user logs in to Enterprise applications
The system detects if the endpoint is in compliance and protected – Delivered by Workplace Frontline
Cyber Tools and Services, including 24×7 monitoring and incident response, ensure the device's security and compliance – Delivered by FCI
Compliance and protection deficiencies are automatically remediated according to the Enterprise WISP (Written Information Security Policy) – Delivered by FCI
Cyber Compliance
Evidence of compliance at the time of accessing private data – Delivered by FCI and Workplace Frontline
User Access Granted!
The end-user is granted access to the Enterprise applications and to private data
With Independent Sales Offices & Representatives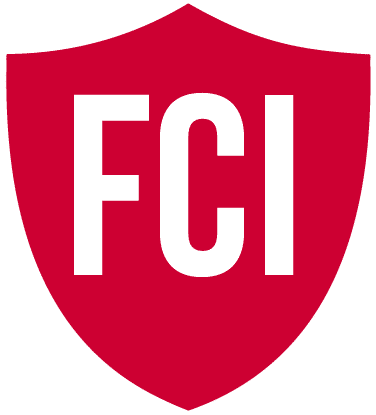 FCI is a Managed Security Service Provider (MSSP) dedicated to the Financial Services Industry that blends best-of-breed technologies, best practices, expertise and innovation to deliver a cloud-based Cybersecurity Policy Enforcement System for enterprises with independent sales offices and advisors of all sizes. Since 1995, FCI protects private data, provides evidence of compliance of technical control requirements (FINRA, SEC, NAIC, NYDFS, etc.), and seamlessly delivers and remediates cyber compliance, tools and settings to endpoints. FCI cybersecurity monitoring and incident response is on 24/7, 365 days/year.

Workplace by OS33 is a suite of turnkey SaaS solutions that enables compliance, security and productivity for regulated financial firms. The New York-based company focuses on working with enterprise-scale Broker-Dealers, insurance companies, financial institutions who leverage independent reps/advisors, and RIAs affiliated with the nation's top custodians.